What do you care about? What is important to you?
Speak with honesty, think with sincerity and act with integrity.
I get the biggest rush encouraging and being the Gazoo on shoulders of those who are struggling to achieve clarity and understanding, this is important to me.
My children and now grandchildren are a very big piece of who I am. Seeing their accomplishments, smiles and strong forward thinking values expresses who I am and how my true core morals have expanded through to their lives.
I keep the bar high, those who know me can hear me say "Why? Cause you can! "
Morning sunrises inspire me. I ask often ask myself what accomplishments will be made throughout the day and reflecting the results while watching the sun setting.
My Life Journey so far…..
I grew up on a gravel road on a 100 Century Family Dairy farm in West Lincoln, ON. I have always been very actively involved in the outdoors and sports. Challenging myself to be just that bit better each time and encouraging those around me.
When I entered into the transportation industry, I at that point didn't realize I was making an everlasting career decision. Thriving on efficient hard working morals instilled from my childhood. Listening to mentors, their wise and very interesting stories encouraged me to dig deeper and strive to help the transportation and trades industries.
My vision to create software to encourage communication and visual learning through virtual reality! Intriguing, oh ya! Effective 100% ! Nailed it!!! But how? I was not sure, that would be the team I would create around me for support. Travel a path that and open new ideas that no one else has done before? Do I make this plunge?
My moment of I can? I achieved this when I walked to bottom of the Grand Canyon with no one I knew, just 14 strangers I met on the morning bus. I turned back up the next day, my 50th birthday.
There was amazing life directing moments, one was the first few steps I took, I asked myself do I turn around, can I do this? Quitting was not an option, it was following the path and appreciating the conversation when you met someone. The second affirming experience was going through the switchbacks where the path was narrow, you can't see around the corner, scared and alone. Once I accomplished the corner there was nothing but sun, beautiful scenery and yes the next turn in the Canyon wall. What did I learn standing on the Canyon floor looking up at where I will need to get myself in the morning? Yes, this is my journey, why? Because you can !
What can I pass along?
Never give up, always be sure to look back at the footsteps of how far you have made it! Be proud of your personal story!
CONNECT WITH ME ON LINKEDIN
IMMERSE WITHIN VIRTUAL REALITY
iMVR – Enhance Professional Truck Driver Training
iMVR uses Virtual Reality to enhance road safety through a fully immersive driver training product that is fully customizable, portable, easy to use and quickly creates a positive ROI for our customers. We dedicate all of our energy to ensure that we exceed all customer expectations. We are focused and determined to enhance driving patterns by revolutionizing the transportation industry through a new way of learning for professional drivers.
Cultural hallmark:
is our locked arm approach to what's next! Seizing every opportunity to collaborate as a team and walk the path to the next version of IRIS together. We cherish the clarity on the horizon.
Our ideal customer:
Our ideal customer is a carrier that invests in new and experienced drivers. They understand that strong driving skills lower the overall cost to their business and that effective understanding brings comfort.
Purpose:
At iMVR we are driven to revolutionize how professional drivers learn in the transportation industry. Our purpose is to combine VR technology and trucking industry best practices to give carriers and truck driving schools a competitive edge in hiring and training professional truck drivers.
Problem We Are Solving:
There is a great and immediate need for new drivers in the industry. There is also great competition for the new drivers coming in. IRIS seeks to give a competitive edge to carriers looking to recruit a new generation of drivers using the next generation of technology. By using affordable technology with the best retention rate outside of using an actual truck which in some cases is cost prohibitive.
Nuggets of Wisdom:
Our customers are amazed at how truly immersive the experience is while using IRIS. Seeing IRIS in action has shown the industry professionals that change can be a good thing and that the technology has been much easier to adopt than previously thought. Customers are thrilled by how easily drivers acclimatized and even professed a preference for using VR training as a primary tool. Adapt or fall behind!
3 Unique Things That Make Us Better & Different: The visionary process that created iMVR has been our guiding principle from the first step. Make training for the professional truck drivers better. We care about the drivers above all else. It's where we came from.
· Our foundational relationship with the industry – we are trucking first, technology second.
· Our driven team – to say that we are on a mission is an understatement!
PASSION – Encourage those around me in whatever they are doing
PURPOSE – There is so much comfort in understanding. Those that understand, naturally succeed!
CAUSE – Simply said, 'Cause you can!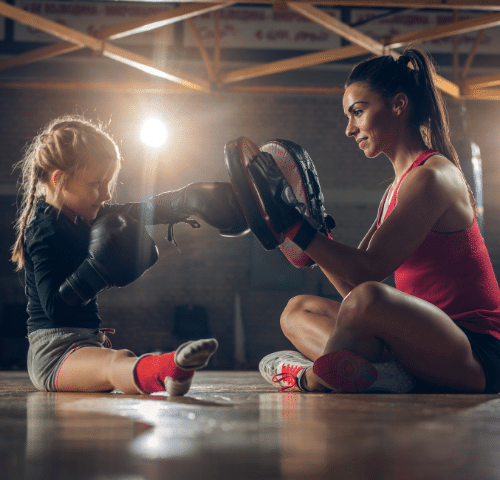 VICKIE'S MESSAGE TO PROSPECTIVE MEMBERS

It has been an amazing journey diving deep into who I am and understanding how my vision of our company has been repositioned. TEC Canada's 720 Group has been a very large part of the growth. Joe's leadership and deep understanding I highly, highly recommend if you are a leader searching for inner growth you have found it. Why? Cause you can!
TEC CANADA GROUP #720: MEMBER SHOWCASE