Who Are We?
Growth Odyssey is a space, a company, and a community that is focused on the amazing growth journey and lives of entrepreneurial leaders, and the companies that they lead.
Founder, Joe Fera, at a ripe young age in his mid-50's continued his own odyssey with a question: "What do I want to be when I grow up?" Growth Odyssey, in its form today, represents a big part of his answer. This space represents the key areas that you, as business leaders, can engage in with Growth Odyssey, and the resources we make available.
Where there is a fit together, let's grow together.
GROWTH ODYSSEY PRESIDENT | TEC MASTER CHAIR |
CERTIFIED CEO TOOLS COACH | WORKING GENIUS CERTIFIED FACILITATOR
Joe's Story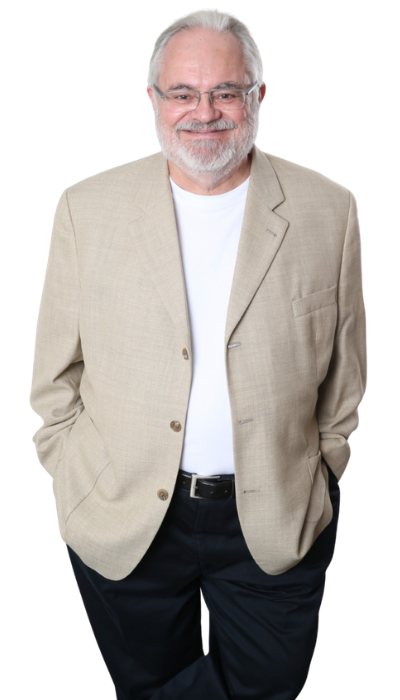 During this odyssey of growth and discovery, my purpose was clarified.
With humility, charity and spirit: having an enduring impact; savouring life – learning, teaching, laughing, crying and loving together along the way.
Two things became crystal clear as I reflected on what I wanted to be when I grew up:
I was inspired by entrepreneurs, and always have been.

I was grateful for the journey so far, and for the successes and the failures that had shaped me.
It is with these insights that
I welcome you and invite you to explore this space as you venture forward with your own odyssey of growth. It is my sincere hope that you find value within that exploration within this space.
As a client, you will be part of the Growth Odyssey community. We are few in number, and this works to our advantage. The relationships are high-quality and cherished by all involved. I know with an assurance that where there is a mutual fit, the value given and received is immeasurable.
Welcome, explore, reach out anytime!
For more about me and my own growth odyssey, feel free to connect with me on LinkedIn.
Is There a Mutual Fit?
Things to consider:

1) Are you prepared to be open, honest and vulnerable with yourself and those around you?




2) Do you have a growth mindset?




3) Does your business/organization have between 7-250 employees?


4) How ready are you to work towards growing into your best version?
5) How ready are you to work towards growing your business to new heights?
Your answers to the questions above will be a good gauge towards determining the potential of a mutual fit. If there is resonance with you, I am excited and I encourage you to book a brief talk together and let's find out.
Irrespective of your answers and sense of resonance, there is a veritable treasure chest of
resources
here for you as a person and as a leader.
"Individuals who believe their talents can be developed (through hard work, good strategies, and input from others) have a growth mindset." – Carol Dweck.
Everything Is Connected
Life is truly an odyssey and it amazes me how everything is so connected. The people along the way that I've had the honour of working with were memorable and significant and in so many ways have given birth to Growth Odyssey. What I have realized over time is that there is a multiplier effect. Consistency of staying true to a few core guiding principles and respect for each other. These are some of the people whose paths I've had
the pleasure of crossing, and I feel privileged and proud to share their perspectives from when we worked together. They are in chronological order.
RELATIONSHIPS THROUGH TIME
Testimonials
"Our company has now been in business for 69 years. We have experienced many challenges over the years, especially in the last decade. We have many long-term employees and operate numerous divisions at multiple locations. We engaged the services of Joe Fera to help us. It has been just over one year, and we have recently completed our Annual Plan. With help from the OOS tools and disciplines from Joe's coaching, it has had the effect of unifying our leadership team."
"I have had the pleasure of working with Joe Fera for just over a year now. With Joe's help and guidance I was able to recognize where I could improve myself as not only a person but a leader. Joe has been instrumental in providing me with a sounding board for strategic and effective decision making. Joe was able to identify and expose talents I never knew I had, and his ability to motivate has led me to achieve amazing results. I strongly recommend Joe as he is a careful listener and incredibly effective in helping identify problems and solutions. I can honestly say I would not be where I am today if I had not decided to work with Joe."
"Joe Fera is a total professional and even more so one of the finest gentleman I have had the privilege to work with for the past few years His integrity is unquestioned and the knowledge and experience he brings to his TEC members is invaluable and It is refreshing to see an individual who truly cares for the well-being and success for the individuals he works with."
"Joe is a sharp strategic thinker capable of adding value and insight to any discussion. He has an impressive ability to grasp quickly the essence of a complex landscape and distill it into a clear set of choices that promote action. Additionally, Joe's experience in large organizations enables him to navigate complex horizontal initiatives effectively. Joe is an incredibly valuable partner to work with–great strategic insights coupled with a unique ability to tackle and drive forward challenging, complex cross-functional initiatives. There's no way I could have done my job in short order without him, and I hope we have an opportunity (to) work together again."
"I have had the privilege of working with Joe over a period of 3 years during my tenure at a large Canadian retailer. In my experience working with Joe, I found him to be a great professional whose depth of experience, uniqueness of perspective and business acumen can deliver real business value and contribute organizational transformation. I recommend Joe as an excellent principle-centered leader whose actions always follow his words."
"Every so often in our professional lives we encounter an individual who embodies all those characteristics that we so keenly seek to develop in ourselves. A person who, besides being a dedicated professional, a motivated employee, and a skilled practitioner of his craft, is also graced by personal warmth and sincere care and concern for those who work with and around him. When I think of Joe Fera, I think precisely of this individual."
"As a visionary & charismatic leader, Joe was always able to inspire & deliver on the commitments of the organization. He has the unusual ability to master the details & see the big picture. One of his greatest accomplishments was a sales win with Canada Post. This resulted in Joe and his team winning the Global Team Achievement of the Year award. It represented the single most significant deal of the year with our new Mobile Computer, the MC70. I would consider it a privilege to work with Joe again."
"I had the pleasure of working with Joe at Symbol Technologies/Motorola EMB and truly found him to be a most exceptional sales leader. He is results-oriented, client focused, good natured and positive. He lead by example and became a mentor to a lot of people who worked for him. His attitude, the support he provided his team, his coaching abilities and negotiation skills are second to none. Joe definitely earned the respect of everyone at the organization and was an integral part of many of our largest wins. Encouraging, extremely intelligent and creative, he inspired us all to do and be that much better."
"Joe is highly strategic in his thinking and quickly able to sum up market and client needs to identify and create opportunities. He is extremely focused on building, maintaining and sustaining relationships. Being highly goal oriented he brings a great sense of focus and discipline to his work. When I think of integrity and honesty, I think of Joe."
"Joe's arrival at DMR breathed new life into our Retail Practice. DMR had done some great work in retail, but that was in the past. Within a few months, we were back in the game. That's the type of energy and drive that Joe brings to what he does. More that once, we did the impossible, with Joe believing in us every step of the way and challenging us all to do way more than we thought we could. On a personal note, Joe's generousity and positive attitude has always inspired those around him. He inspires any team he's on to do their absolute best — to go that extra mile in meeting and exceeding client needs and expectations. He's one of those people that you just can't wait to work and he has always attracted and motivate the very best teams. But he does more than motivate – he is extremely knowledgeable and makes a substantial contribution to any team he leads or is on. Over a career you meet a handful of people that you want to find a way to work with time and again. Joe is one of those."
"Joe is a true relationship builder and a true leader. Whether you are on the client side or working with him or for him he treats people with the same respect, values and integrity. That's what makes Joe an outstanding professional. In addition Joe has in-depth understanding of the technology and solutions that he proposes before he engages into any discussions with his clients. I have worked with Joe in some high profile complex technology initiatives that Joe envisioned proposed and engaged with his clients and I would highly recommend him as a solution provider a leader and as a professional that stands by his clients and his team. I hope our paths cross again."
"Joe brings passion, urgency, empathy, business acumen and creative, out of the box solutions to every opportunity he finds. No hurdle too high, no valley too low, Joe is the kind of strategic partner, customer advocate, and champion that will go to the ends of the earth to bring solutions and people together. I personally have had the luxury to work with Joe; to develop research, strategy, and go to market products – I have also had the good fortune to work with Joe in client presentations, partner negotiations and internal development sessions…… his integrity, and passion and ability to develop relationships and close new business are second to none…… I strongly recommend."
"Joe has been of enourmous benefit to ICL retail and has been responsible to a major degree for a number of our major 'wins'. Additionally, he has controlled and maintained the morale within a large deelopment team and has contributed strongly to morale across all other areas of the company."
"Joe employed me as a programmer. Joe asking me for a reference really sums up the way that he operates. He always thinks laterally and never sits back and accepts things for what they are. He has often said that he considers his role as manager to be on that ensures that his employees have a good career path and are doing a job that they enjoy. Joe has the ability to clearly see where problems are and has always made you feel imporant. He gives you a sense of pride in what you are doing. He was always ready to listen to any problems you might be having and ready to help to try and sort them out."
"There are very few people in this industry that have the determination, motivation, ambition, experience, knowledge and capability to deliver real tangible benefits to clients while exceeding all growth expectations of firm they represent. While many claim to have personally moved mountains for their clients and substantially contributed towards the success of the firm they represent; very few have the privilege of receiving these types of accreditations directly from their clients and employers as a testament to their capabilities and accomplishments. Joe Fera is one these rare and exceptional people that does not need to speak to his accomplishments, knowledge or expertise – his clients and employers do so on his behalf; and with great enthusiasm, pride and gratitude for having worked with Joe Fera. With immensely satisfied clients, Joe Fera has always earned the trust, admiration and gratitude of every client that has had the privilege of having Joe on their team. He is an exceptional professional with a down-to-earth personal style and consistently earns the respect of his clients, employers and peers."
"Joe is a results driven individual who constantly strives to over-achieve. He is disciplined, hardworking, honest, creative, and personable. Joe is one of those rare people that you meet in the course of a career that set the standard by which all others are measured."