What do you care about? / What's most important to you?
Developing an optimal lifestyle that fosters growth, connection and opportunity for my family and within the community is most important for me and business plays an important role inside that. Outside of family and business, my interests and passions are the world of coffee, travel, human potential, spiritual development and health & well-being. It's an ongoing journey to structure these elements into our daily lives.
Where have you been?
Growing up in western Sydney, Australia and playing rugby league into early adult-hood defined me as a young person. After some travel and exploration I was fortunate to be introduced to the founding brothers of Young Guns, Scott & Trent Young. Being welcomed into their business was an eye-opening and life-changing experience for me as it has lead me on a journey into leadership and entrepreneurship. I've had great mentors along the way who both support and challenge me.
Where are you today?
Today, I am a proud Australian – Canadian, with a young family residing in Ontario. As a business, Young Guns are building something special in North America. The team and culture we've developed during the past 5 years is evidence of the business living its purpose of uncovering our people's Best Versions. Together, we're executing our model that delivers value to our customers within the supply chain. A genuine grounding in gratitude towards the team and the journey so far is what sums it up today.
Where are you going?
We're an ambitious bunch with plans to scale our model across North America through our partnerships. To make that journey, personally there is a lot to discover along the way and I plan to make reflection and self-discovery intentional activities within my rhythm to ensure the team and business unit are well-led into the future.
Personal Insights
Read daily and broadly, expand your horizons and pay attention to the way you're living and interacting with the world. To distill down the three thoughts or sayings that anchor me today, I'd like to share: "If you actually set and achieve your goals, who could you become?" (paraphrasing Jordan Peterson) "The obstacle in the way" (Ryan Holiday) and "Discipline equals freedom" (Jocko Willink).
VP of Operations | North America
CONNECT WITH ME ON LINKEDIN
Young Guns Container Crew
Young Guns' core business is unloading, loading & transloading container freight for some of the worlds leading retailers and 3PL's. We do this by deploying our High-Performance Teams business model into their distribution centers which enables their products to flow through the DC's 2-3x more efficiently and safely.
Cultural hallmark: Is how we work within the High-Performance model and our emphasis on leadership development within our teams.
Our ideal customer: The customer profile that Young Guns deliver the most value to are large retailers and 3PL's that handle a high-volume of container freight daily.
Purpose: At Young Guns we want to make a difference. Our purpose is to uncover the potential of our people, teams and partners and inspire them to pursue their BEST VERSION.
Problem We Are Solving: "Most distribution centers struggle to have their customers' products available at all times due to outdated and ineffective labor models, and often miss sales and even lose customers due to out-of-stock items at store-level & on-line. We deploy our High-Performance teams' model to ensure their products are unloaded safety & efficiently and available at the DC level, ready to flow through to their customers when they want them, where they want them."
Nuggets of Wisdom: Our customers are amazed at how much opportunity there is to reduce waste and improve cost through a specialized team. We are the first people to handle their freight after it travels across oceans; and through handling over 350,000 containers, annually, we've developed lean processes that drive value directly back into their supply chain.
3 Unique Things That Make Us Better & Different: Our High-Performance Team model is our secret sauce and the 4 elements within that model drive the inputs on how we deliver the Young Guns service. What our customers say that is unique about Young Guns is:
Our recruitment strategies – Fit for purpose people
Our structured teams – Onsite leadership
Our technology – Transparent and data driven
Through my own journey of growth and self-discovery it's become quite clear that what drives me is helping people see their own potential, which is why I've always felt strong alignment to the core values & purpose within Young Guns.
My one-line "WHY" is to lead young men into a fulfilling career and to provide mentoring for them to be successful".
I see myself taking a deep dive into personal strategy when the time is right, to better enable that capability within myself and therefore help more young people discover why they are here and to have a deeper, more meaningful impact.
A passion of mine is coffee. It warms my soul and wherever I go, the world of coffee is on my mind and in particular producing countries. I see opportunity to have an impact there and this part of me requires more discovery….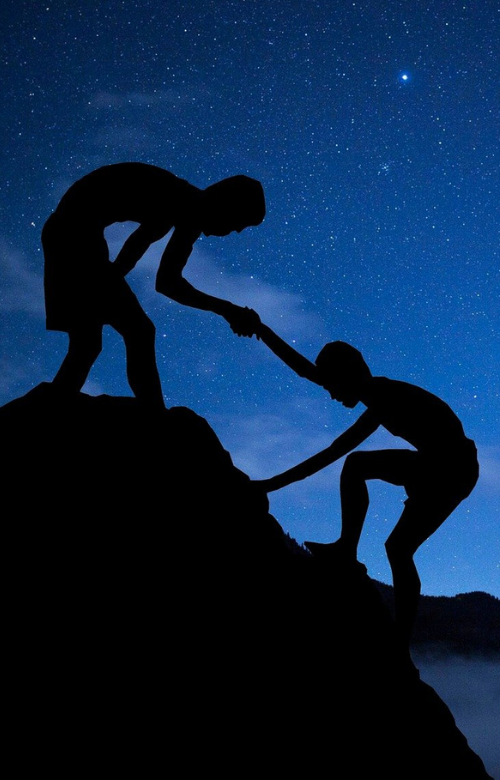 JOHN'S MESSAGE TO PROSPECTIVE MEMBERS

The TEC community in Australia and more recently in Canada has played a significant role in the evolution of Young Guns over the past 8 years. The peer groups, one-to-one coaching and extended networks have been pivotal in developing a scalable model that has seen the business expand its reach internationally. My personal experience in TEC Canada's Group 720 and under Joe's coaching has been enormous in my own personal and professional development, helping me overcome some of my own barriers and self-imposed limitations as well as providing perspective as we build the business in North America.
JOHN'S THOUGHTS ON HIS GRADUATION TO HIS NEW TEC CEO GROUP

My 3 years with Joe & Group 720 were extremely rewarding. Highlights of my personal journey with Joe were being assisted through my most severe spell of burn out which Joe carefully guided me to more resourceful thinking and a structured approach to working through this. Another was how he helped me gain clarity on who I am as an individual/family man/personal discovery and how to integrate that into my business & professional life. A real revelation in helping me move closer towards my truest self.
The group is fantastic, my peers at Group 720 hold a special place and Joe has cultivated a close-knit, family like feel within the group. Really quite remarkable.
As our business grows and becomes more complex, it became necessary for me to move into a CEO Group in which Joe collaborated openly with me and genuinely supported me through that transition. I now see Joe as a life-long friend & mentor.
WORDS FROM JOE ABOUT JOHN
Rarely do you get the privilege in life to meet, support and learn from a person with such a zeal for life, a wisdom that goes far beyond their years, and are driven to turning vision to reality. All born out of passion, discipline, open-mindedness, humility, deeply held values, a sense of community, and an insatiable thirst to learn and grow. Being with such a person leaves an indelible mark on your soul, in your heart and expands your mind. John is such a person.
TEC CANADA GROUP #720: PAST MEMBERS HALL OF FAME