What do you care about? / What's most important to you?
As President of Retisoft, my focus is to help my clients achieve their goals and vision in making the world a better place and achieving success in their lab research.
Every action, even a small one, can cause an impact on the world we live in. My family, friends and professional network are a fundamental part of my life. Amazing things can be achieved when you are surrounded by people who can inspire you, motivate you, and challenge you to be better every day. My network/community is a key part of my success.
As a mother, my goal is to create a safe and healthy environment for my kids, where they can learn and find inspiration to achieve their own goals. Knowing that they are looking up to me as an example, motivates and inspires me to give my very best.
Where have you been?
I was born in Cuenca, Ecuador, and grew up in the Loja city in the south of the Andes. In 2005, I immigrated to Canada where I started my journey with Retisoft by leading Sales and Marketing. In 2014, I assumed the leadership of the company. Driven by a culture of client success and company results, my focus has been in building an extensive network within the Life Science and Automation community.
Where are you today?
I collaborate with trusted automation partners who are aligned with my company's vision and values. Those strategic partnerships, and the Retisoft business model have enabled Retisoft to impact across more research labs. I am proud to supply automation products to the Life Science industry, especially during these unprecedented times when we have witnessed the importance of scientific research. I am involved with important industry organizations such as the Society for Laboratory Automation and Screening for (SLAS), Laboratory Robotics Interest Group (LRIG), and other biotech focused groups.
Where are you going?
My vision is to get Retisoft to be the leading automation partner for the life science industry while focusing on customer satisfaction and support. I will continue to work with my team and partners, to provide the best automation products, scheduling software, and integrated solutions for the laboratory automation market.
Personal Insights
Entrepreneurship is a journey with many ups and downs. My business coach and peers from TEC are making a huge impact on my entrepreneurial journey. I have also built a support network that includes a financial and legal advisor, a health coach, and a spiritual group.
CONNECT WITH ME ON LINKEDIN
LAB AUTOMATION POWERED BY GENERA
Retisoft Inc. is a Canadian company specializing in the life science market. Since it was founded in 1998, the company has been focusing on the development of the industry's most reliable, flexible, and powerful scheduler for the laboratory automation market – Genera.
"Smart Approach to Automation" sums up what our company is all about. It reflects the way we work, how our products are built, and the way we service our clients. Smart Approach is our way of doing business.
Our company brand represents flexibility, innovation, and improvement. We think out-of-the-box, making us stand out from the crowd, which has allowed us to continuously grow and expand in the market. Our goal is to help you make a difference.
Cultural Hallmark
It's all about Automationships. Retisoft lab automation network is built, based on trust, quality work, and expertise.
Our Ideal Customer
Laboratory research labs that are looking to automate their scientific processes and use the best of the available technology and robotics to help them perform complex tasks, free up staff and decrease cycle time.
Purpose
We belong to the industry of life sciences. We partner with laboratories to support the automation of their scientific processes to enable effective results. We focus on the development of automated solutions powered by our scheduling software – Genera."
Problem We Are Solving
We understand that evolving science requires state-of-the-art technology and innovation. We take great pride in helping scientists with their automation projects so that they can focus on research and development. As more labs incorporate automation into their process, our team is ready to provide them with first-class customer service and help them to get the best return on their investment.
Nuggets of Wisdom
Laboratory automation requires a flexible platform that meets our customer's needs, today, and can also change to accommodate future automation needs. Successful automation is a result of combined technology and robotics with a robust laboratory automation scheduler to keep the automation running smoothly.
3 Unique Things That Make Us Better & Different
Flexible solutions

Generating new and better possibilities to maximize your throughput

Providing solutions designed to control laboratory hardware from any vendor


Industry Recognition
We have the privilege of working with industry-leading laboratories. Their recognition inspires us to continue delivering the best and most effective automated solutions.

Customer Experience
Our focus is to provide world-class support to our customers and partners during the entire automation process.
My passion is to inspire others to achieve their dreams. My purpose is to connect with the right partners and support the development of products that are making a difference in laboratory research. The passion that I have for my business and industry has an impact on how I lead my team and how I approach the challenges as an entrepreneur.
I have a profound bond with nature, having grown up in a family where the importance of the environment and conservation played a huge role in our lifestyle and values. Understanding the importance of being conscious of our actions so we can protect, preserve and maintain what has been given to us is important to me. My love of nature inspires me to continue supporting conservation and education projects, and most importantly to encourage my kids to do the same.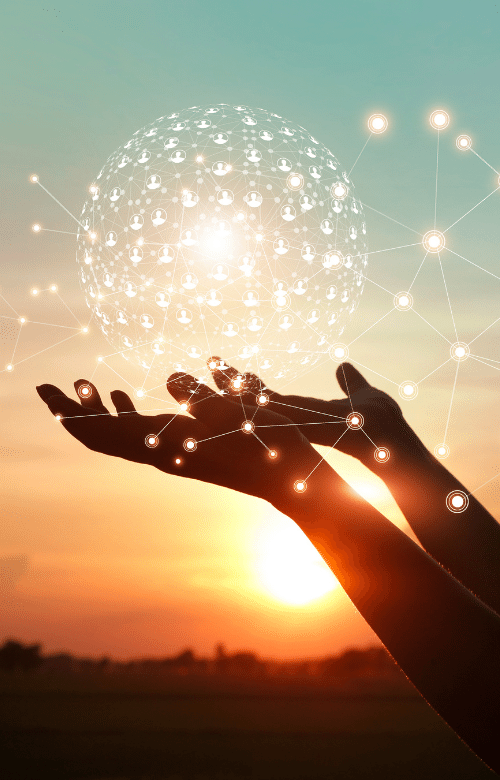 ELIZABETH'S MESSAGE TO PROSPECTIVE MEMBERS

While running a business, having a support group is an essential part of our leadership. TEC has had such an influence on how I manage my business and how I make decisions to lead my company to success. Being part of 720 group has provided me a safe environment to share and learn from other peers going through the same journey and challenges. My 1-2-1 coaching sessions with Joe, have such an empowering effect. Being part of TEC is the most valuable investment for me and anyone in a leadership role.
TEC CANADA GROUP #720: MEMBER SHOWCASE