Tradeshows in 2021: Seven Steps to Success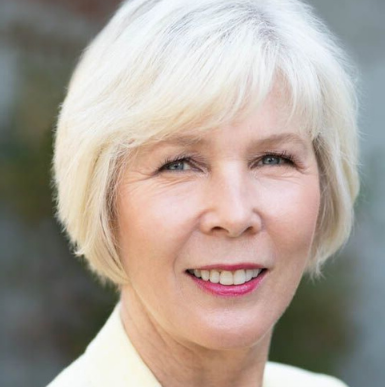 Face to face, at long last, no longer just means cameras and pixels. As the COVID-19 vaccine injects new optimism into people and the economy, the world is beginning to open back up. That means masks – and inhibitions – will be lowered, and in-person meetings and tradeshows will be coming back.
A recent PULSE survey of more than 900 corporate event planners found that 81 percent of companies expected to meet in person sometime in 2021 – and a quarter of those surveyed said they will have completed in-person meetings by the end of June.
The message is clear: People need in-person interactions and experiences. But now, more than ever before, deriving a solid and measurable ROI from these in-person activities is extremely critical. When I talk to CEOs about why they are planning to invest a chunk of their marketing spend on a trade show, no longer is it appropriate to answer, "We just have to be there."
Actually, if 2020 taught us anything, the answer is, "No, you don't!" But, if you DO decide to go, you may wish to consider these seven best practices to ensure your investment pays off:
1. Define Measurable Goals
First, start with your goals for the event. Define the success metrics. Is the investment to drive sales, find leads, find new partners, or develop key relationships? There should be a return on the investment that is acceptable to all stakeholders – likely leaders from sales, marketing, and finance. And "seat of the pants" or anecdotal evidence is simply unacceptable in the post-digital transformation era. Your ROI needs to be trackable.
2. Plan Your Strategy
Have a strategy for the show with clear and targeted messaging that includes focused pre-show promotion. In today's competitive trade show environment, you need to invest in promotions to guide more attendees from the aisle into your trade show booth.
3. Conduct Market Research
Your competitors will be there, on full display, for the first time in more than a year. Use the tradeshow as an opportunity to learn about your competitors, study their messaging, and understand their strengths and weaknesses.
4. Drive Traffic
Have a compelling draw to your booth — and when booth traffic is slow, send out some scouts with a card to redeem a special offer at your booth. Get creative on your giveaways.
5. Create Your Lead Engine
Have a system for collecting data about the visitors to your booth and what the "next steps" are from each conversation. There are many apps or devices that will scan business cards, and you can add your own custom notes to the scanned card with prompts or lead scoring. Use a simple 1 to 5 scoring system to help prioritize and customize on the follow up. A score of 5 means they have agreed to a sales meeting post the show, 4 means very hot to follow up, 3 is neutral — and a score of 1 or 2 should signal a marketing drip campaign activity only.
6. Create a Follow-Up Plan and Be Ready to Execute
After the event, timely follow up is critical if you're going to nurture the opportunity and develop the relationship. A best practice is to use a series of at least three follow-up emails tailored to your scoring system and next steps. It should include a photograph of the people in the booth, and a link to their contact information (phone and email please). Photos help jog memories and aid in recall of the conversations.
7. Debrief, With a Goal Toward Improvement
Finally, conduct a post-event debrief with all parties to assess what was "done well" and what opportunities there are to "do better"— and make sure you are properly attributing opportunities and revenue derived from the event to calculate the ROI.
We have entered a new era, and, regardless of vaccination status, people will invariably approach live events with a cautious posture. For those that do make the in-person investment, make sure you are delivering real, measurable value – for you and for your company.