How Do You Show Up In Times Of Transition?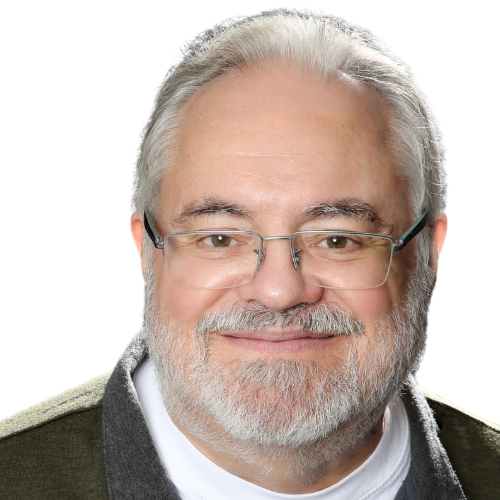 How do you show up in times of transition? Do you look forward to embracing them eagerly, or with trepidation and fear or somewhere in between? My truth is that I go through a continuum in times of transition. I can begin with feelings of trepidation and fear, and then experience feelings of uncertainty and inadequacy, before moving on to having feelings of curiosity, wonder, and enthused realization. It is a roller coaster ride every time, to be sure. But, oh so worth the ride!
…
I've never wanted to retire, and I am in transition right now. It's exciting! I'm not 'transitioning' in the sense that I am moving away from my role as a TEC Chair; quite the contrary. But, I am transitioning in ways I hope will add even greater value to my members and clients, as they are served and supported. Roller coaster ride, oh yeah! But it is coming in for a landing, even as I write this.
Entering the breach of discomfort. This seems to be the story of my life. I've always been thirsty to work in roles I loved. And, truly it seems that since I have finally arrived at the sweet spot of comfort, I have also been equally compelled to find that next thing that is uncomfortable. That thing born out of circumstance, or fear and wonder – and that gets the juices flowing. I've been fortunate for the most part, that is what I've experienced. And am grateful.
I'm excited to share that I am now formally part of the STAND team, as: 1) a STAND Advisor, and 2) part of Pat Lencioni's Table Group as a certified 'The Six Types of Working Genius' Facilitator:
(October 2022 Update) STAND Advisors. Stand has gone through changes that have led me to exit from being a Stand Advisor. Nothing ventured, nothing gained, and I have no regrets for the experience. As for Stand Advisors, I wish them nothing but success, however they determine that it makes sense for them to move forward. What remains constant is my wholehearted belief that a business operating without an Organizational Operating System (OOS) limits their ability to attain their best version. My commitment to investing in continuously improving, and in honing my craft to helping entrepreneurs implement an OOS in their business remains a top priority.
The Six Types Of Working Genius® – is a fresh new tool for assessing individual, leadership and team areas of genius and frustration towards understanding, balancing teams, and getting more stuff done, with the right people, doing the right things, in ways they get joy and fulfillment from.
Before I took the leap and became a TEC Chair in 2017 in my most recent major transition, the realization that there was an entirely different level of joy that could be realized in life had been foreign to me. But wow, how pleasant that discovery has been. In retrospect, I believe it comes from matching your innate core purpose with people, companies and communities that are aligned with how that purpose can serve & resonate with them. The tighter that alignment, the greater the joy and fulfillment. Witnessing the way our group of entrepreneurs engage, grow and support one another is breathtaking.
My thirst remains unquenched, albeit a different thirst. That thirst for joy & fulfillment has been supplanted with a thirst for continuous learning and personal growth that can be leveraged to help serve my members, clients, friends and family better on their quest for growth and fulfillment in their business, professional and personal lives. The constant foundation has/is and hope will always be my family and the TEC group of amazing entrepreneurs that I serve and support.
In the role of TEC Chair, I have grown to become invested in organizational operating systems (OOS'), and the critical role that team health plays in any successful and cohesive organization. The learnings have been significant, and I have witnessed those entrepreneurs transform to heights they have only been able to imagine, especially when they were able to learn, grow and exhibit leadership and alignment as a cohesive team to get there. Make no mistake, it is all down to the entrepreneurial spirit, brilliance and character of each of those entrepreneurs. OOSs are not rocket science or magic in themselves. Far from it. But they are fuel for leaders and leadership teams. They provide objective, and subjective tools, and disciplines that have been developed and proven over decades. They are essential.
My belief is that as leaders of a company, if you and your leadership teams haven't embraced an OOS for your organization then it will hinder your progress of growth on many levels. It may even result in hitting barriers that are existential in nature that perhaps you may not have hit under the wisdom, tools and disciplines that a great OOS provides.
And I'm ecstatic for you!
---
How do you show up in times of transition?
The 10 staples I aspire to stay true to in my personal growth odyssey have been…
Success breeds success; Focus on the job at hand, nail it!
Embrace the hard truths, but have faith;
Recognize and acknowledge the fear and trepidation; Its real and its ok.
See through best you can, to visualize the possibilities with a sober mind; Avoid distortion fields created by those fears, insecurities and pressingly real challenges (i.e. financial, relationships, health, etc.);
Embrace the truths in the visuals that you feel are most aligned with your defined or inherent purpose, capabilities, needs, and values;
Go for it! Dive into the deep end of your discomfort; Be ready to fall forward as you do;
Consistency is momentum building and flywheel turning;
Embrace the unsuspecting opportunities that will surely arise that are aligned with your vision; Provided they are not bright shiny objects that will distract you. (See staple #1);
Take time to rise above it all, reflect, pay attention to your health – emotionally, physically, and spiritually;
"The universe is unfolding as it should" – (Max Ehrmann, 1948 – Desiderata) and when you are in a different phase of your journey, and when it is time to begin the wonder of transition once again, embrace it with all you have! Be grateful.