Gratitude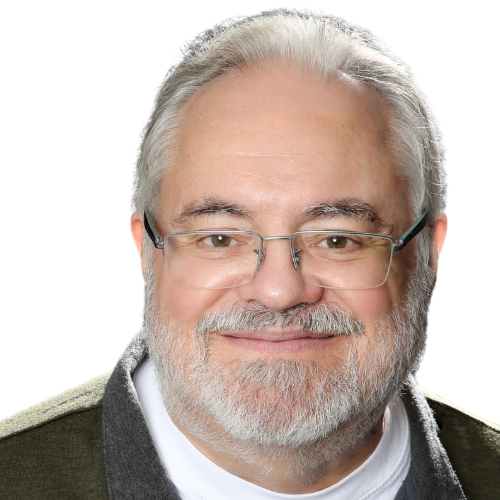 The picture on this blog post brings out gratitude in me, that I feel to my core and in abundance. In 2017 when I plunged into this leg of my journey I was filled with self doubt, a sense of wonderment and deep fear. What was I going to be when I grew up? This felt right, but every day I questioned myself and in ways felt lost. This is a story of how simple gratitude changed my life.
Yes, this blog post is my first, it is my inaugural post on the day of my inaugural launch of Growth Odyssey's (my company) website. The picture (thank you Vickie for your spirit in wanting this picture taken as we worked away on your showcase page), and this website is the tip of the iceberg that represents so much under the surface and which I will try and reveal more of through this space, today and as it evolves.
As the topic of this post is gratitude… Let me begin by expressing how that feeling wells up when I think of my family, and how they are each, people of principle, love, & incredible spirit. My wife, Diane and her deep and unwavering faith in Jesus inspires me to be better and explore more deeply my own faith, my sons – Shane, the spirited poet leader & Michael whose purposeful heart shines at the most meaningful times, daughter in-law, Ana (Shane's spouse and the light that lit his world and mom extraordinaire).
And my grandchildren, all 4 of them, Maddy who has such a beautiful heart, Easton with an unbridled love of life (and pepperoni pizza), Ash who whose unbridled curiosity is insatiable, and finally Io… She is our strong, wonderfully spirited grandchild). And there is a special place in my heart and life for my Godson, Jason, his wife Gabrielle and their children Quentin and Jules, you guys are individually and collective, beautiful people. The Rochon family (Diane's family), you have made life so much richer with your joie de vivre! And lastly my sister in spirit, Joanie. Thank you, family. I love you deeply.
To the members of TEC Group 720 (current and past), I have come to understand my purpose so much more clearly through serving you, knowing you, and witnessing each of you in your uniqueness, courage and values that drive all you do. I've learned so much in our time together. It has been the most incredibly humbling experience and one of the hallmark honours of my life. Your striving to grow personally and as leaders individually and in support of each other and those you touch is a testament to who you each are, and deeply inspirational. In so many ways, this site is about you. Through your generous sharing of yourselves in this space it is my hope that in that act, it will touch people in ways that will be a positive force and perhaps change a life or two along the way. Thank you dearly.
You know that the entire TEC Community, all those in TEC Canada Corporate office and who serves us Chairs and Members so authentically to make a difference for us all, to the TEC Speakers who change lives and the course of businesses they engage with through our group workshops, and yes, the Members who embrace vulnerable connectedness and to all those who touch our community. When I first took the leap of faith into becoming a TEC Chair, I could not have imagined how incredible this community truly is. I have found myself framing it simply in the following statement that does not do it justice but is relatable. "Generally speaking, it seems bad news travels fast. In the TEC Community it is good news that travels fast. We are all so very keen for those nuggets of wisdom that might help a Member, or another Chair, a peer, or someone in the community get closer to the best version of themselves that we burst at the seams to share those nuggets". To all of you, thank you.
And for the contributors to this space specifically, who make up the 'Growth Resources' and add to the wisdom to guest blog posts, I thank you for your trust, and relationship and in your contributions and in being on part of the journey together.
Finally, the Quintessence team and specifically, Amber. From the logo design to the the heartfelt wonder of this site that I feel, and the hope that all who grace its pages will feel… is the genius, creative brilliance and spirit of Amber manifesting my purpose, and bringing it to life. I am grateful beyond words.
But let us speak a little of gratitude, itself.
In 2017, as you know, it was with large measures of self-doubt and fear to pursue this path. And I decided in the midst of those emotions and feelings that I was going to authentically connect with all the beautiful things life had given me and continued to give me each day. I set out to journal every morning as I awoke, and as the last thing I did before bed. Often, I found myself writing for 30-45 minutes at each of those times. And it filled me. Calmed me. Gave me strength and a beautiful peace. I did this for 3 months, without missing a day.
Something magical happened along the way. My gratitude and joy just welled up throughout each day, despite all that was going on and the scariness, gratitude was the prevailing and persistent sense. And I found it in the smallest things…. A good and simple example of this… I was out for a walk and happened by a tree with a beautiful cardinal sitting in the branches. It froze me in wonderment and joy… it was akin to the wonderment and joy of an innocent child. Wow! Thought those feelings were long in my past. Little did I know those feelings were just the beginning of what was to become a staple part of my every day. I had not realized that the simple act of being authentically grateful had such a transformative, unstoppable power.
Thank you. I am so incredibly grateful.
A question to ponder… how does gratitude manifest itself in your life and leadership?